Genuine Metallic Icelandic Salmon Fish Leather Cuff with Copper Core for Adjustable Fit.
Measures: .75" wide; one size fits most
Eco-Friendly Fish Leather is made from recycled fish skins, a by-product of the seafood industry. This "trash" is transformed into durable leather in an Icelandic tannery, powered by geo-thermal energy. Their leathers are dyed & finished especially for our collection, then handcrafted into modern coastal designs in our Cape Charles, VA studio.
Narrow Fish Leather Bracelet

Love the size of the narrow cuffs. I can layer it with my other bracelets. I bought the silver cuff to wear with my soho bracelet!
Write a Review
What is Fish Leather?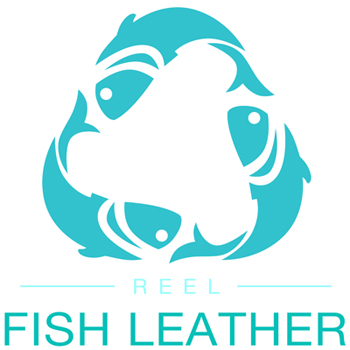 Genuine Fish Leather is Eco-Friendly! It's made from Recycled Salmon, Perch, Carp, Wolf fish + Tilapia skins.
Fish Leather is Tanned & Dyed in Vibrant Colors, with a Unique Texture for each Fish Species
Our Fish Leather Bracelets are One Size Fits Most (Copper Core is Adjustable)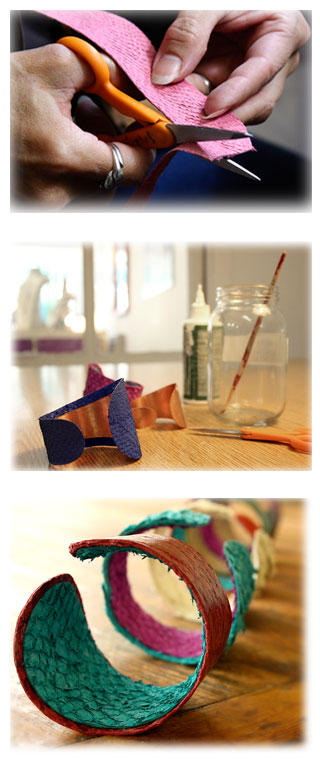 Our "Reel" Fish Leather is a fascinating material that's made from Salmon, Perch, Carp, Wolf fish and Tilapia skins discarded by the canning industry. All of our Fish Leather comes from + is processed in Iceland.
The fish are farm-raised, cleaned, scaled, and canned for consumption. Instead of throwing the fish skins away, they are recycled into leather and dyed in a tannery. (It's the same idea as making leather from cow hides; but our tannery uses fish hides, instead).
By re-purposing a natural by-product and eliminating the need for harsh chemicals used to tan mammal hides, our Fish Leather is an Eco-friendly alternative to other leathers.
The tanning process completely removes all odor and transforms what was once trash into treasure! The result is a richly-colored leather with an exotic scale pattern unique to each species. (Scales are removed; the unique texture is made by the "scale pocket" that remains.)
SALMON LEATHER has the smallest scale pattern, resembling snakeskin
PERCH LEATHER has a medium-sized, honeycomb texture
CARP LEATHER produces a large scale pattern that has a "fluffy" look in the suede finish
WOLF FISH LEATHER has a spotted look, and no scale pattern (wolf fish is a scaleless fish)
TILAPIA LEATHER produces a very uniform texture.
Our Reel Fish Leather Jewelry is available in various colors with different finishes– shiny glazed finish, soft suede finish, and beautiful metallic finishes.
Production of a Fish Leather Bracelet
To make our Signature Fish Leather Cuffs, we start by forming a durable copper core to give the bracelet flexibility and an adjustable fit. The copper is embedded inside the leather, and each bracelet is lined with Suede Fish Leather for a soft and comfortable fit.
Just squeeze and mold your bracelet until the fit is exactly how you like it, and over time the leather will soften even more and retain the shape of your wrist.
Our Fish Leather bracelets are lightweight, and customers rave about how easy and comfortable they are to wear every day. Try one yourself, and we think you'll agree!
Caring for Your Fish Leather Jewelry
Our "Reel" Fish Leather Designs are durable, and like any leather product will take naturally take on a softened look over time. This process will be hastened if they are submersed in water, which tends to mat down the scale pattern.
If necessary, spot clean the leather using a little gentle soap and soft, wet cloth. Species that have a larger scale pattern (like carp), tend to have a "fluffy" look in the suede finishes.
With frequent wear, the scale pockets sometimes start to soften and look a little more loose with time. If it looks too rugged for your taste, try giving your piece a "haircut" and trim with scissors.
If you have an embellished cuff with metal components that need to be shined, we recommend using a dry polishing cloth.